Aging Reduction Protocol
IMO if you want to live to a healthy old ag
e FIRST find out what is liable to kill or harm you. Much of it is in our "Food Supply", "Medical Industry" and "Government"
"The point is living healthier. If you look only at longevity, you may overlook the horror of outliving yourself. This means outliving your ability to have a healthy, meaningful, productive life. That makes healthspan a necessary and adjunctive aspect of research in the area. While it is more and more likely that we will live into our eighties and nineties, for far too many of us, it may be more like a jail sentence, in which our life at those ages consists of debilitation and all that that entails." Life Enhancement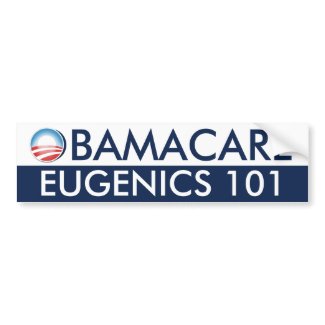 Note MOST "flu shots" contain 25 mcg to 50 mcg of mercury (100 Billion to 200 Billion mercury atoms) in a SINGLE dose! ALL "flu shots" contain mercury.

"ALL vaccines are and have been causing ischemic (impaired blood flow thus low oxygen levels) damages - to all - creating a plethora of chronic illnesses, disease, and in some instances...death. The injury from vaccination is additive, each vaccination further injures." Doctor Andrew Moulden MD, PhD, Note they are pushing all kinds of "vaccinations" on mature adults IMO DON'T

"Frailty is the medical term used to describe weakness, immobility, and loss of coordination that afflicts the elderly. Frailty and osteoporosis are major causes of the falls and bone fractures that can terminate independent living for senior citizens. Blueberries have been found to improve mobility in the elderly, which can play a significant role in reducing the risk of life-threatening falls.9 Published research reveals that blueberries favorably impact cells throughout our bodies. Ingestion of blueberry polyphenols facilitates critical DNA repair needed to maintain youthful cell integrity. This Research Update describes recent studies that confirm broad-spectrum benefits associated with blueberry polyphenols. " Newly Discovered Benefits of Blueberries

"Aging is no longer an unsolved problem. It is now known that the body's repair and maintenance systems are the primary determinants of longevity." Doctor Leonard Hayflick PhD

et al 19th World Congress of Gerontology and Geriatrics

"If God didn't make it; don't eat it." Doctor Robert Rowen MD

"Building muscle keeps you young." Doctor Al Sears MD

"Aging is characterized by inflammation, glycation and mitochondrial decay." Life Extension

, Note in short sugar, sugar and excess calcium, get rid of these deadly two and you are half way home

"The results this June bowled over long-term medical researchers. Women who took 1000 IU of vitamin D3 daily had 60 per cent less breast, lung and colon cancer at the end of the trial than women who took the dummy pill. And when she dropped the cases discovered in the first year, assuming those cancers had been present but unnoticed when the trial began, the reduction in cancer in her vitamin D group was an astonishing 77 per cent." American Journal of Clinical Nutrition 2007

Note an hour of SUNSHINE or 7,000 IU - 10,000 IU of Vitamin D3, which is the minimum most women need, COULD virtually help ELIMINATE <10% Breast Cancer. So why do women not KNOW this? Tell them!

"The decrease in cardiovascular deaths could be staggering if larger numbers of the population took Chondroitin Sulfate."

Lester M. Morrison, M.D., F.A.C.A.

"In nonagenarians and centagenarians high levels of vitamin D in the blood and normal thyroid function were the strongest markers of health and longevity."  Mariani et al

"These results suggest Acetyl-L-Carnitine and ALA given to old rats improves performance in memory tasks by lowering oxidative damage and improving mitochondrial function." Liu et al

"CoQ10 can exert neuroprotective effects that might be useful in the treatment of neurodegenerative diseases." Matthews et al

"Low testosterone correlates with depression and other psychological disorders." Moger

"In a review of 40 clinical studies using ginkgo Biloba for cerebral insufficiency virtually all trials reported positive results. Compared to the control group the group receiving ginkgo showed significant improvement in symptoms such as memory difficulty, confusion, fatigue, anxiety, dizziness, tinnitus and headaches with no serious side effects. " Kleijnen et al

Learning About Health
A Comparison of Internet Use and Health Status of Populations That Experience Health Disparities

,

Note learning about health shows a STRONG Reduction in Risk

"If you had to pick one thing to make people healthier as they age, it would be aerobic exercise." Professor James Fries

"Elderly joggers are half as likely to die prematurely than non-runners. They also enjoyed a healthier life with fewer disabilities. Both groups became more disabled with age, but for the runners the onset of disability started an average of 16 years later!  And the health gap between the runners and non-runners continued to widen even as the subjects entered their 80's."  Archives of Internal Medicine Aug 2008

"Vinpocetine has been increasingly used in the treatment of cognitive deficits related to normal aging." Life Extension

"Endurance exercise-trained young and older people have substantially higher insulin sensitivity than the sedentary groups and no differences between young and older people were observed in either sedentary or exercise trained groups. Secondly, in contrast, we found age-related declines in various markers of mitochondrial function in the sedentary groups, but these age-related differences were partly, but not completely, abolished in people who practice regular endurance exercise. Finally, we show that endurance exercise may exert similar potentially lifespan-enhancing effects as caloric restriction through elevated SIRT3 expression in both young and older adults. Exercise could have similar effects on life-span as those observed with calorie restriction in other organisms." Mayo Clinic

, Note people who exercise will also die but perhaps later and perhaps with a smile

"Low level inflammation is involved with virtually every undesirable consequence of aging." Life Extension

"By preventing pathological tissue calcification vitamin K may confer anti-aging effects throughout the body. Higher vitamin K intake has been associated with reduced all-cause mortality." Life Extension

, Note vitamin K may also help you exercise into your eighties and later

"Water is the most important nutrient for ensuring optimal bodily functions. It is also the most overlooked. Without exception, every function of the body is tied to an optimum flow of water. A well-hydrated cell is a healthy cell. A healthy cell lives longer. Maintaining well-hydrated cells is what forms the foundation of a comprehensive anti-aging program. To put it simply, your body needs a minimum of 8 glasses of pure water a day in order to maintain basic functionality. An intake of 12 to 15 glasses is recommended for optimum anti-aging health. Drink any less, and you are already in a state of dehydration from an anti-aging perspective." Doctor Michael Lam MD

"One of the hallmarks of aging is the loss of collagen supporting structure throughout the body. Collagen reduction is visible and presents itself in the form of wrinkles on our face and skin surfaces during the aging process. Our blood vessel is also structurally supported by collagen. As this collagen structure deteriorates, stiffening of the arteries occurs. Indeed, the fact that arteries stiffen with age, and that such changes are associated with an increased incidence of major cardiovascular events and increase in blood pressure, is now established beyond doubt." Doctor Michael Lam MD
"First and foremost cholesterol is a vital component of every cell membrane on Earth. In other words, there is no life on Earth that can live without cholesterol. That will automatically tell you that, in of itself, it cannot be evil. In fact it is one of our best friends. We would not be here without it. No wonder lowering cholesterol too much increases one's risk of dying. Cholesterol also is a precursor to all of the steroid hormones. You cannot make estrogen, testosterone, cortisone, and a host of other vital hormones without cholesterol." Doctor Don Rosedale, MD, widely considered to be the leading anti-aging doctor in the United States
"A decade-long campaign waged by the gerontological elite has severely restricted the freedoms of physicians to administer life enhancing, and potentially life saving, therapeutics … The effect of this calculated campaign has held back the advancement of clinical anti-aging … research, leading to unnecessary morbidity, and, likely -- mortality, for millions of people worldwide." Doctor Ronald Klatz, MD, DO, Note in brief they want you dead
"Whey ingestion improves skeletal muscle protein accrual through mechanisms that are beyond those attributed to its essential amino acid content. This finding may have practical implications for the formulation of nutritional supplements to enhance muscle anabolism in older individuals." Nutritional Research Oct 2008
This book will do more to change your ideas on the ABSOLUTE importance of nutrition than any other IMO. Weston Price Protocol
"Circling the world in the 1920s and 30s, Doctor Price and his wife found the same sinister pattern among "primitive" populations, whether isolated Irish fishermen, tribal Africans, Pacific Islanders, Eskimos, North and South American Indians or Australian Aborigines. Those groups that followed their traditional nature-based diets enjoyed good health and vigor and those that turned to the 'civilized' diet of processed, sugar-laden foods soon developed a variety of ills, including misshapen bones and teeth-and the situation worsened with each generation." Doctor Robert M. Cathcart MD
"The diets of healthy primitive and non-industrialized peoples contain no refined or denatured foods such as refined sugar or corn syrup; white flour; canned foods; pasteurized, homogenized, skim or low-fat milk; refined or hydrogenated vegetable oils; protein powders; artificial vitamins or toxic additives and colorings." Weston A, Price Foundation
"TA-65 derived from astragalus root has been found by Geron to reawaken telomerase in vitro. There is now some published evidence of its utility in humans." Michael D West PhD, Note TA-65 is being explored as a life extending supplement. IMO astragalus just got a little more desirable.
"When researchers analyzed fruits and vegetables for their antioxidant capability, blueberries came out on top, rating highest in their capacity to destroy free radicals (Wu X et al 2004). In 2005, scientists discovered mechanisms to explain how blueberries can improve memory and restore healthy neuronal function to aged brains. The astounding conclusion of researchers was that the favorable effects of blueberries on brain function are analogous to those seen with long-term calorie restriction." Joseph JA et al 1999; Lau FC et al 2005
"In May, the American Academy of Environmental Medicine concluded that animal studies have demonstrated a causal relationship between GM foods and infertility, accelerated aging, dysfunctional insulin regulation, changes in major organs and the gastrointestinal system, and immune problems such as asthma, allergies, and inflammation."
The problem stumped scientists for years: How to "wake up" sleeping sirtuin genes (without caloric restriction)… Now we know these genes can be awakened and called upon to change your body in the course of a single lifetime – safely and naturally. You don't have to starve yourself to switch on your longevity gene. You can activate it with a simple nutrient. It's called resveratrol. Resveratrol shifts your cells into high gear, stimulating them to perform a variety of activities that promote health and longevity." Doctor Al Sears MD
, Note the sirtuin gene extends lifespan
"A new analysis says that current recommendations for vitamin K are not being met, placing people at increased risk of age-related diseases like cancer and heart disease. The analysis of data from hundreds of published articles dating back to the 1970s, conducted by Joyce McCann, PhD and Bruce Ames, PhD from Children's Hospital Oakland Research Institute, also suggests that current recommendations for vitamin K intake need to be increased to ensure optimal health. Current recommendations are based on levels to ensure adequate blood coagulation, but failing to ensure long-term optimal levels of the vitamin may accelerate bone fragility, arterial and kidney calcification, cardiovascular disease and possibly cancer." Swanson Vitamins, Note once again we see the RDA being foisted on us is targeted at a single low level requirement while MANY other high level requirements are ignored
"Older adults are at high risk for vitamin D deficiency because their skin has less exposure to the sun due to more limited outdoor activities as well as reduced ability to make vitamin D. The study analyzed data from the Third National Health and Nutrition Examination Survey conducted by the National Center for Health Statistics. The research team analyzed vitamin D in blood samples of more than 3,400 participants that were selected to be representative of the 24 million older adults in the United States. Compared to those with optimal vitamin D status, those with low vitamin D levels were 3 times more likely to die from heart disease and 2.5 times more likely to die from any cause." Doctor Adit Ginde, MD, MPH, University of Colorado
"In Dr. Joseph's studies, oxidative stress markers were only modestly reduced by these antioxidant rich foods. The polyphenols in berry fruit like strawberries may be responsible for other mechanisms including enhanced neuronal communication and reduced stress signals due to enhanced neuroprotective stress shock proteins. According to Dr. Joseph, you can protect yourself against the two major villains of aging, oxidation and inflammation, by including the following foods in your diet regularly: Strawberries, Blueberries, raspberries, blackberries, Walnuts. Fish , Turmeric." Polyphenols slow aging
"A recent study found that whey protein can build muscle in those over 65. This study compared whey protein with taking amino acid supplements, both essential amino acids and non-essential amino acids. That means the scientists were looking to see if improvement came from the amino acids or something more special in whey. Here's what they found: Whey protein was superior in building up key muscle mass indicators. Furthermore, whey improved their insulin response compared to both the amino acid groups. So whey protein might help preserve your muscle mass as you age." Doctor Robert Rowen MD
"Blueberries have the phytochemical anthocyanin which helps reduce age effects." Life Extension
"Scientists from the Netherlands, Austria, and the U.S. report that low blood levels of the sunshine vitamin are associated with increased risk of all-cause mortality, and mortality from heart disease, in the elderly. People with the lowest average vitamin D levels were found to be at a 124 and 378 percent increased risk of all-cause mortality and cardiovascular mortality, respectively." Clinical Endocrinology, Note this makes vitamin D a MUST for us elders who wish to stick around awhile
"In a study of 714 women aged 70 - 80 those whose vitamin D levels were in the lowest quartile died at a rate 250% greater than those in the highest quartile." Nutritional Res Aug 2009, Note this holds for men also; if you are not taking vitamin D3 WHY NOT!
"Fish oil seems to protect against virtually every age-related degenerative disease." Life Extension
"Researchers at the University of California, San Francisco reveal in the January 20, 2010 issue of the Journal of the American Medical Association (JAMA) that heart disease patients who have higher levels of omega-3 fatty acids experience a lower rate of reduction in telomere length over time. Telomeres, which are protective DNA sequences at the ends of chromosomes, shorten with the age of the cell, and their length is is a marker of a marker of biological aging." Higher omega-3 fatty acid levels correlated with reduced telomere shortening rate, Note here is stunning proof of the VITAL nature of the omega EFAs for life itself. Feed you body less omegas and you are indirectly telling your body to die sooner.
"Omega-3s may determine how long you'll live – and it's not just because they're good for your heart. Omega-3s may now have a profound effect on anti-aging by slowing down the shortening of telomeres." Doctor Al Sears MD
"This study's results reveal that lifestyle choices can affect the rate of aging and that the course of aging can be altered starting at a young age. In other words, humans exert a tremendous amount of control even early in life over the rate at which they physically degenerate. ... A meticulous study published in the Annals of Internal Medicine looked at a large group whose blood was initially tested between ages 18-30. Seven additional blood tests were done on each person over a 20-year period.1 The results showed that those with the highest LDL (over 160 mg/dL) were 5.6 times more likely to have calcium buildup in their coronary arteries by age 45." Early Intervention Delays Aging
YOUR Health is YOUR Responsibility
"According to new research published in the American Journal of Physiology,1 the best way to stay young is to simply pick up your feet and start exercise training. The training triggers mitochondrial biogenesis, a decline of which is common in aging. This reverses significant age-associated declines in mitochondrial mass, and in effect, stops aging in its tracks." Exercise is One of the Best Ways to Slow Aging
I don't want to live forever. I don't even want to live beyond my ability to function well on SOME level. That said why not live to 100? I don't know. I'll tell you in twenty years, perhaps, God willing. The idea is to live healthy and happy until the day you die. I don't think you can ask for more. A person need not fear aging itself, but the so called diseases of aging, most of which IMO are often not caused by aging but are often the cumulative effects of YOUR neglect of YOUR health as you age.
This neglect may be inadvertent or it may be because you based key health decisions on disinformation but it does not matter. You are mandated to become knowledgeable about the true nature your health and to take the actions this knowledge dictates. Once we hit forty or so we no longer have a choice we MUST start paying a lot of attention to our health. No matter what our age the sooner we take responsibility, sole responsibility for our health the easier and more enjoyable the rest of our lives can be.
Society is NOT Structured for YOUR Health
"Prescription drugs and the combination of those drugs and other medications are taking a heavy toll on elderly Americans, leading to risky hospitalizations, mental decline and death. And some of those drugs are worse than others. A study published last November in the New England Journal of Medicine found that blood thinners and diabetes drugs caused most of the emergency hospital visits for drug reactions among people over 65 years of age in the United States. According to the study, just four medications - used alone or in combination - were responsible for two-thirds of the emergency hospitalizations among older adults." Hospitals and commonly prescribed drugs are killing and harming the elderly
One thing we must all realize, IMO our society as it is currently structured is actively working Political Threats to Your Health to keep YOU and I from living to a healthy ripe old age. It's a sad ugly truth but unless we face this simple fact and plan our lives around it healthy old age may likely elude us.
EXERCISE and Aging
"According to new research published in the American Journal of Physiology,1 the best way to stay young is to simply pick up your feet and start exercise training. The training triggers mitochondrial biogenesis, a decline of which is common in aging. This reverses significant age-associated declines in mitochondrial mass, and in effect, stops aging in its tracks." Exercise is One of the Best Ways to Slow Aging
Folks MOVE, move often, move with effort, move with grace BUT keep moving, Death is defined as NOT MOVING and decaying. Toddlers are either asleep or MOVING. Am I advocating being a toddler? YOU bet when it comes to MOVING.
Good Bacteria and Aging
"The decline of Bifidobacteria with age may contribute to aging-associated disease.131 " The Microbiome Of Aging And Age-Related Disease Conference
"Scientists have discovered that disruption of the balance between good and bad bacteria in the gut contributes to the development of chronic conditions such as autoimmune disorders, metabolic syndrome, diabetes, chronic fatigue syndrome, nonalcoholic fatty liver disease, obesity, and more.4-13" Probiotics Provide Anti-Aging Defense
As you age, your bacterial population gradually shifts towards a disease-promoting, rather than a disease-preventing state—simply as a result of aging itself!23-27 ... In fact, your gut is so jam-packed with bacteria that half of your stool is not leftover food—it's microbial biomass. And as fast as they're excreted, these microbes multiply to replenish their numbers.3" Probiotics Provide Anti-Aging Defense
NORMALLY as we age our gut microbiome shifts to composition of bacteria et al which is much less productive of our good health. There MANY simple things we can do to reverse this aging process.
Vaccination and Old Age
Folks to make a long story short. Do NOT get "vaccinated"; you have many other options if you want to die. Alzheimer's is not the way to die.
Hyper Blood Coagulation and Old Age
"The leading cause of death in the western world is the formation of abnormal clots inside a blood vessel. It is important for healthy people to take steps to prevent this." Life Extension
As we grow older our blood tends to coagulate unnecessarily. Unless we understand this process and actively oppose it our robustly healthy days may be numbered as we grow older. Older we must get until the end; healthy we can stay until the end IMO.
GMO "Food" is Designed to bring on Digestive and OTHER Problems IMO
When you eat a diet of mostly processed food, you are eating largely GMO Soybeans, GMO Corn, GMO sugar, This is Proven to bring on digestive and MANY other problems. Please view the videos below to see how insane this is.
This GMO "food" will bring on health problems sooner rather than later. Likely you will visit your local sawbones. He will tell you "Ah yes you have digestive problems; take this drug." The toxic drug will not solve your problem and will introduce other perhaps larger problems. Just stopping the GMO crap will often solve MANY problems. Many doctors are seeing impressive results just by stopping GMO. Eating GMO is like drinking water from the street IMO. I kid not!
Jeffrey M Smith on GMO's - FULL HD This must see video exposes the abject EVIL of GMO

GMO "foods" and Digestive Diseases

Doctor Andrew Moulden Exposes the Intrinsic Harm of "Vaccination"

"ALL vaccines are and have been causing ischemic (impaired blood flow thus low oxygen levels) damages - to all - creating a plethora of chronic illnesses, disease, and in some instances...death. The injury from vaccination is additive, each vaccination further injures." Doctor Andrew Moulden MD, PhD

"The system is lost and we need to find it." Doctor Andrew Moulden MD, PhD

Doctor Moulden presents the indisputable forensic medical evidence for how ALL vaccinations are inducing harmful brain and body damages EVERY time you "vaccinate". The damages are being caused by an electrostatic as well as an immune induced hypersensitivity response that derails microscopic blood flow and fluid dynamics. We are seeing the exact same problems from infants to geriatrics. All vaccination produces micro strokes to the brain and elsewhere in your body. Most do not produce overt effects but ALL produce ischemia. Vaccinate enough and the harm becomes overt as in misaligned eyes or facial grimaces, can greatly harm as in autism or can kill as in SIDS.

Here is Doctor Mouldens Free Video. You MUST watch it. I have viewed it several times. Each time I come away astounded.

Proton Pump Inhibitor Drugs and Aging

Long-term use of proton pump inhibitors increases the risk of kidney disease,1,2 blood vessel calcification,16 nutritional deficiencies,17-19 cardiovascular disease,3,4 infection (including pneumonia),20-24 diarrhea,25-27 microbial disruption (dysbiosis),28-30 and bone fracture.19,31-33 And taking these drugs in high doses is associated with

a 2.6-fold higher risk of death." Stop Heartburn Fast!

"Proton pump inhibiting drugs block stomach acid production, which often provides rapid relief from heartburn symptoms. Yet hydrochloric acid secreted by our stomach is needed to break down foods to facilitate absorption of essential nutrients. As people age, the gradual decline in stomach acid production makes it difficult to absorb minerals. Chronic use of proton pump inhibitor drugs can severely impair absorption of calcium, magnesium, iron and certain vitamins. Proton pump inhibitors are now considered to be culprits behind higher rates of osteoporosis.20,21 Studies show that regular users of proton pump inhibitors have a 10% to 40% increased risk of bone fractures. In addition, users of these heartburn-relieving drugs suffer higher incidences of pneumonia and bacterial infection (Clostridium difficile)." Hidden Factor Behind Kidney Disease Epidemic

"Stomach acid is part of the digestive juices needed to absorb vitamin B12. You need acid to separate vitamin B12 from food. When stomach acid is blocked for an extended period, vitamin B12 deficiencies occur30-32 and can manifest as neurological impairment (sometimes leading to dementia),33 anemia,34 elevated homocysteine,35 and other disorders. One study found that vitamin B12 deficiency was 65% more common in long-term users of proton pump inhibitors." Hidden Factor Behind Kidney Disease Epidemic

Folks those wonderful "PPI Drugs" are doing your BODY and BRAIN awful HARM. Please STOP this PPI Drug insanity in your life.

Apoptosis and Autophagy

and Aging

Both autophagy and apoptosis are processes by which your body improves the functioning of individual cells. Both require many of the same nutrients. Please become familiar with these nutrients. Please assure them.
"The notion that we "die of old age" is a common and misleading myth of modern medicine." AMPK and Aging
"To really understand aging, we have to recognize that it is not an automatic result of time passing, but rather the result of reversible events that occur in all cells, regardless of the tissue or organ system to which they belong. One of the most fundamental of those events is a decline in activity of AMPK, the universal cellular energy sensor that dictates whether cells store energy as dangerous fats or use energy efficiently to power vital processes. Activated AMPK creates a more youthful energy profile, one with only small amounts of fat stores, a great deal of energy for useful activity, and rapid recycling of old, damaged proteins. Studies are increasingly revealing the central role of AMPK in maintaining youthful function across the entire spectrum of cell and tissue types, resulting in increased longevity. This "systemic anti-aging" approach is likely to be much more successful than mainstream medicine's "one disease at a time" strategy, which treats each disease as a separate entity and accounts for America's destructive addiction to prescription drugs. It's critical that you understand AMPK and how to optimize its activation in your body if you want to extend your life span in the best possible state of health." AMPK and Aging
If you are over 50 or so, it's critical that you understand AMPK
NAD+ and Aging
"Scientists are discovering new ways that NAD+ facilitates healthy longevity. NAD+ levels markedly decline with age, creating an energy deficit that decreases the body's ability to retain youthful function. To give you an idea how impactful NAD+ can be, by age 50 a typical person may have only half the NAD+ they did in youth. By age 80, NAD+ levels drop to only 1% to 10% expressed in youth. Deficiency of NAD+ predisposes us to accelerated aging and impedes our ability to fully benefit from resveratrol. Fortunately, it is easy to restore your cellular NAD+ to higher ranges." Anti-Aging Mechanisms of NAD+ Anti-Aging Mechanisms of NAD+
If you are over 50 or so, it's critical that you understand NAD+.
Antioxidants Keeping you from Self-Destructing

"Flavonoids are remarkable natural compounds that have a wide range of healing effects on your body. In the test tube flavonoids have up to five times the antioxidant power of vitamin C. They hunt down and absorb free radicals before they cause aging and disease."

Doctor Victor Marchione MD

"System-wide free radical damage to healthy cells is an age accelerator. In experimental models when genes are inserted that boost internal defenses against free radicals, life span can be extended nearly 100%.

Natural compounds found in certain plants, polyphenols, can exert similar effects in ageing humans. They have been shown to favorably modulate gene expression that blunts free radical injury at the molecular level."

Life Extension

"The investigation included 5,269 men and women who were free of dementia upon enrollment in the Canadian Study of Health and Aging from 1991 to 2002. Follow-up examinations conducted during 1996-1997 and 2001-2002 provided post-enrollment diagnoses of dementia or cognitive impairment without dementia. Over up to 11 years of follow up, 821 cases of all-cause dementia were diagnosed and 882 cases of cognitive impairment without dementia developed. In comparison with those who did not report supplementing with either vitamin, the use of vitamin C and/or vitamin E was associated with a 38% lower adjusted risk of dementia from any cause. Editor's Note: For cognitive impairment without dementia, the adjusted risk was 23% lower among those who used either or both vitamins. Evaluation of the effects of using either vitamin alone resulted in associations with similar risk reductions." Life Extension
There are over one hundred body products, foods, vitamins, minerals,
Supplements
and procedures that have known high antioxidant properties. Antioxidants keep
Free Radicals
from destroying your body by donating an electron and quenching the free radical rendering it harmless. An antioxidant value of foods has been measured
(See ORAC Protocol)
A recent study showed that women taking a daily antioxidant supplement had measurably longer telomeres than the controls. This indicates a probability of a longer live.
Please visit the Sugar and Disease Protocol to learn how to help limit aging by stopping or limiting SUGAR found in table SUGAR other SUGARS and simple carbs..
Here is a study on Blood performing and not performing well. This study focuses on sugar and other pernicious agents you will get some valuable insights on how blood should and should not behave.
Insulin and Old Age
"Aging is characterized by inflammation, glycation and mitochondrial decay." Life Extension
, Note glycation is associated with high insulin
Many leading researchers believe Insulin may be THE prime factor in the aging process. Try to allow your body to produce the absolute minimum of Insulin. You do this by eating right. You control much of your aging process and a whole lot else by what you put in your mouth. It's just that simple.
Inflammation and Old Age: Inflammaging
"Aging is characterized by inflammation, glycation and mitochondrial decay." Life Extension,
Note inflammation is associated with high insulin
"Several human diseases are inflammatory in nature, including asthma, Crohn's disease, rheumatoid arthritis, polymyalgia rheumatica, tendonitis, bursitis, laryngitis, gingivitis, gastritis, otitis, celiac disease (gluten intolerance), diverticulitis (infection of the diverticula in the colon), and inflammatory bowel disease. Additionally, a number of chronic diseases have inflammatory components, such as atherosclerosis, obesity, diabetes, cancer, and perhaps even Alzheimer's disease." Victoria J. Drake, PhD
"Low level inflammation is involved with virtually every undesirable consequence of aging." Life Extension
"Over consumption of high Glycemic Index foods leading to a high level of insulin can produce a high level of inflammatory arachidonic acid." Kreisberg et al
"Vitamin D reverses inflammatory changes associated with age-related memory impairment." Biochem Soc Trans. 2005 Aug;33(Pt 4):573-7
It is very clear is that chronic unhealthy inflammation is a MAJOR continuous low level health problem for MANY people; especially with diseases associated with aging. The inflammation sits there unseen, unfelt, slowly weakening your body. The older we get the more important fighting chronic inflammation becomes. In fact a new word has been coined to express the importance of chronic inflammation in the aging process "Inflammaging".
Most of us don't get old because we were born a long time ago: we get old because of health problems like chronic inflammation. Your body does not care how old it is; it just wants to perform and it wants a little co-operation from you.
Mitochondrial decay and Old Age
"Aging is characterized by inflammation, glycation and mitochondrial decay." Life Extension
"ALA directly increases ATP production in the mitochondria. Studies in aging animals support the use of R-ALA to improve mitochondrial function, decrease oxidative damage and increase metabolic rate, all of which become impaired with age." Life Extension
One way your mitochondria decay is thru calcification. A diet high in calcium and low in magnesium (See Magnesium Protocol) will cause your cell mitochondria to slowly calcify. You can rectify this by avoiding calcium supplements, balancing your calcium with magnesium, making sure you get plenty of vitamin K especially K2 and chelating free calcium often.
A lack of antioxidants especially the mitochondrial antioxidant SOD (See SOD Protocol) will decay your mitochondria. CoQ10 is a powerful mitochondrial anti-oxidant we seniors should IMO not be without.
The mitochondria membranes are the key to energy production. If the membranes are damaged, less energy is produced and toxins build up. To prevent free radical damage, cells recruit a set of antioxidants like a combination of Alpha Lipoic Acid, Acetyl L- Carnitine and CoQ10. If you wish to live an active life in your old age be sure to supplement these three anti-oxidants.
Hyper Blood Coagulation and Old Age
"The leading cause of death in the western world is the formation of abnormal clots inside a blood vessel. It is important for healthy people to take steps to prevent this." Life Extension
As we grow older our blood tends to coagulate unnecessarily. Unless we understand this process and actively oppose it our robustly healthy days may be numbered as we grow older. Older we must get until the end; healthy we can stay until the end IMO.
Continuation of Aging Reduction Protocol (See Aging Reduction Protocol Continuation)
Also See (Alzheimer's Protocol)
Alzheimer's may be Autism for the Elderly
Also See (Autism Protocol) Alzheimer's may be Autism for the Elderly
Also See (Dementia Protocol)